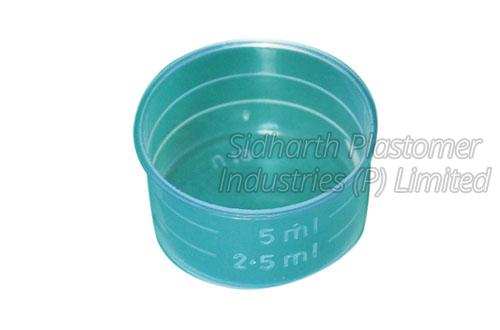 There are several advantages to measuring, and measurements provide precise findings. Similarly, you may measure the components precisely before adding them to the recipes. The measuring cup by the measuring cups manufacturers India is an excellent kitchen tool for ensuring that you use the correct quantity of ingredients in your recipes.
You may now locate some that are more durable and inexpensive than others. Because measuring cups are culinary utensil that is used on a regular basis, their durability is important. Flimsy metal or inexpensive plastic measuring cups are not long-lasting. When you apply pressure to the handle of these measuring cups, it bends and occasionally snaps off.
The Advantages of Measuring Cup Sizes
There are several advantages to using measuring cups. The millimetre marks on the measuring cups assist you in accurately measuring the ingredients. The measuring cup may be used for both wet and dry substances. Because of the nature of the contents, measuring cups made of various materials are required for both wet and dry substances.
Wet ingredients may be measured with a sturdy set of measuring cups. Plastic measuring cups can be used for dry ingredients, but they will discolour and not survive very long if used for moist substances.
There are a few things to keep in mind and qualities to look for when purchasing measuring cups. Dry and liquid measuring cups in various measurement quantities are required in every kitchen. The material and structure of measuring cups varied, and each has its own set of benefits.
Sizes and Characteristics of Measuring Cups
Measuring cups come with a variety of functions. It is available with both small and big handles. Although the broad handles of these cups appear to be elegant, the measuring cups have short handles that provide a secure hold. The smooth-edged handles of the measuring cups offer you comfort. For proper measurement, the markings on the measuring cup are visible.
Measuring Cup Made of Rice for Dry and Liquid Ingredients
Because of its ergonomic form, people use Rice Measuring Cup for Dry and Liquid Ingredients. The ergonomic shape of the measuring cup provides sturdiness. The product is suitable for use because it comes in a set of ten measuring cups. The item is composed of food-grade plastic. You may use the measuring cups since they are simple to use and clean.
The Significance of Measuring While Baking:
Investing in a good measuring cup is especially important if you enjoy baking. You may sometimes get away with not using measuring cups while making a meal, but this cannot be done when baking. Any inaccuracy in measuring the ingredients for baking can have a significant impact on the texture, flavour, and taste of the food.
Conclusion
You may now produce delectable meals by accurately weighing out components with measuring cups. The measuring cups are sized with both dry and wet components in mind. Dry ingredients are readily measured in plastic measuring glasses. Using plastic measuring cups to measure wet components can get tricky; glass measuring cups are ideal for moist substances. The glass measuring cups properly display the measurement of the components. These glass measuring glasses are very simple to clean and use.