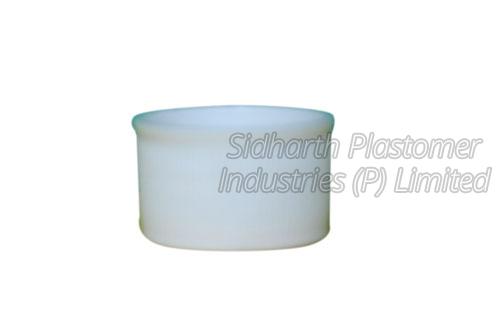 People these days are careful when they purchase food products or things to drink, even mineral water. The awareness and mounting concerns amongst purchasers prompts manufacturers for sealing their products with airtight caps. They cover the bottles that provide maximum security against tampering. The most popular and effective technology that is used in cap sealing, is induction sealing technology. Almost all bottle sealers use this system and contact Induction Sealed Caps Supplier India to get competently beneficial caps.

Why are induction sealed caps essential?
The reason why induction sealing using induction sealed caps are popular amongst all other bottle sealers is
• It guarantees the maximum degree of protection and even provides proof of being tampered with. It is extremely effective, especially when the liquid has to be transported or shipped.
• Even when hazardous chemicals in liquid form have to be transported, the bottle sealing companies trust only the induction sealing technique using induction sealed caps.
• Induction sealing also stops unwanted pollutants from creeping into the bottle or container.
• Induction sealing increases the chances of preserving the item for an extended period, or in simple words, it increases its shelf life.
• Using an induction sealed cap, the container or bottle can be completely sealed in an airtight manner. If the bottles have to be transported over long distances they retain their freshness.

The process of induction sealing with induction sealed caps:

The seals inside the induction sealed caps are made of an aluminium foil layer, often sandwiched between other materials. Most often, the aluminium layer is present on the top of the cap with layers of wax, paper and glue. Below is a layer of polymer film that will seal the aluminium to the opening of the bottle.

Once the caps are sealed on bottles, they are passed under an induction coil that melts the aluminium foil. This heat simultaneously releases the foil from the induction sealed cap and seals it to the container. The process of passing cap under induction coil can be done manually with a hand-held device or at huge speeds with a conveyor belt.

Types of induction sealed caps available at leading suppliers in India:
• 25 mm induction sealed caps
Perfect to seal food products, edible oils, cosmetics, pharmaceuticals, and other applications
• 28 mm induction sealed caps
These offered caps are highly used to close and seal glass bottles, PET bottles, HDPE bottles and plastic bottles.
• 28 mm pilfer induction sealed cap
It is leak-proof, eco-friendly, and a good quality cap, perfect for sealing hazardous chemicals.

Where to get high-quality induction sealing caps?
Get it from highly reputed induction sealed caps suppliers in India. To offer quality products in the market, many reputed companies are dedicatedly engaged in offering an extensive array of quality induction sealed caps for buyers. Their range of sealed caps is processed using advanced technology went through a rigorous quality check process on different parameters with the set industry standard and norms. Their advanced transit facilities ensure the delivery of the defect-free range in the specified time frame. Buy induction sealed caps only from trusted suppliers as per your requirements at an effective price.