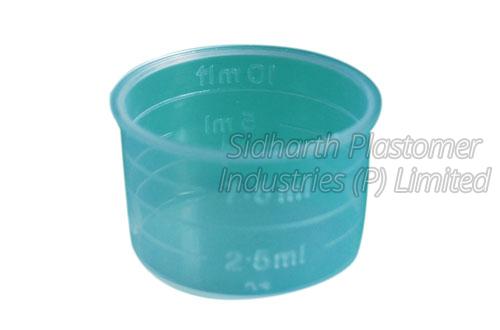 For precise measurements in baking, cooking, and scientific studies, measuring cups are essential equipment in every kitchen or laboratory. To ensure the quality of the measuring cups you purchase, it is essential to choose the best Indian manufacturers. This article will guide you through the process of selecting the right measuring cups manufacturers India given the wide range of suppliers accessible.
Background investigation and research

A thorough study must be done before you start looking for measuring cup manufacturers in India. Start by compiling a list of potential manufacturers using web directories, industry publications, and referrals from coworkers or friends. Seek out producers who have a history of creating measuring cups of the highest caliber. Investigate their internet presence and website to learn more about their product line, manufacturing methods, and certifications. To determine their reputation and level of customer satisfaction, read client testimonies and reviews.

A trustworthy maker of measuring cups has to have an extensive website that displays its offerings, manufacturing capabilities, and contact information. They should also be receptive to questions and give timely, thorough responses to prospective consumers.
Product Variety and Types

Take a look at the variety of measuring cups the manufacturer offers. To meet a wide range of consumer needs, a reputable and well-established manufacturer should offer numerous sizes and varieties of measuring cups. They should also provide measuring cups with precise markings for easy and accurate measurements.
Material Quality

It is crucial that the materials used to make measuring cups are of the highest quality. It has a direct effect on ‌measuring cups' resilience and longevity, particularly in demanding laboratory or busy commercial kitchen environments. Look for producers who utilize materials approved for use with various sorts of foods and that are of a food-grade.

Stainless steel, glass, and different types of plastic are frequently utilized in the production of measuring cups. Because glass measuring cups are transparent, you can easily see how much liquid or dry components are inside. Lightweight and unbreakable BPA-free plastic measuring cups are ideal for daily usage.


Pricing and the MOQ (minimum order quantity)

Compare the prices of several Indian measuring cup manufacturers when making your decision. Even while price is an important factor, quality shouldn't be sacrificed. Overly cheap solutions should be avoided since they can be made of inferior materials or with poor workmanship. Additionally, find out what the manufacturer's minimum order quantity (MOQ) is. Some manufacturers can have MOQ specifications that don't fit your company's needs.


Production methods and quality assurance

Learn about the manufacturing process and quality assurance practices of the manufacturer. A trustworthy manufacturer needs to be open and honest about the procedures they use for quality control. You can evaluate the level of precision required to create the measuring cups by comprehending the production process. To ensure consistency and correctness in their products, they should perform routine inspections and testing.
Shipping and lead time

Take into account how long it will take to manufacture and ship the measuring cups to you. Especially if you have strict deadlines or seasonal needs, prompt delivery is essential. Ask about the delivery choices and anticipated lead time to see whether they fit with the deadlines for your project.
Customer service and post-purchase assistance
Evaluate the manufacturer's degree of customer service. Your experience as a customer can be significantly improved by a responsive and friendly customer care team. They ought to be readily available to respond quickly and competently to any questions, worries, or problems. Ask them about the after-sales service they offer as well.


Environmentally friendly and sustainable practices

Putting an emphasis on sustainability and eco-friendly activities is crucial in today's ecologically concerned world. Take into account the manufacturer's dedication to environmentally friendly manufacturing practices. Seek out manufacturers who place a high priority on waste reduction, material recycling, and carbon footprint reduction.
Supporting a company with green initiatives is in line with moral principles and helps to ensure a more sustainable future. You can help the industry advance green practices by selecting a manufacturer that engages in ethical production.

Do extensive research, evaluate the company's product line, material quality, certifications, and customization possibilities. Verify that the manufacturer offers competitive pricing, appropriate MOQs, and meets industry standards. For rapid delivery, consider their production procedure, quality assurance procedures, and lead time. Also take into account how dedicated they are to sustainability initiatives, after-sales assistance, and customer service.