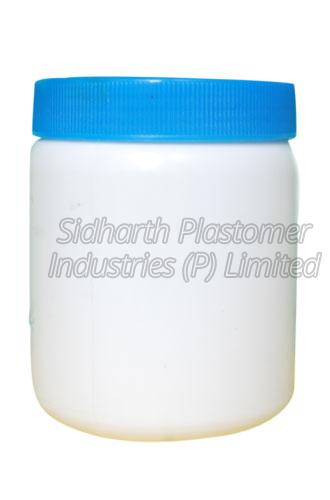 Today, there are several types of packaging jars and bottles available in the market, in different sizes and materials. Each jar or bottle serves a particular purpose and is utilized for a specific reason. HDPE jars (High-Density Polyethylene jars) are a popular choice of packaging and are produced in a large quantity every year. The HDPE jars are mildly stiff impact-resistant containers, with a great moisture barrier. These jars are available in multiple shapes and sizes. They often come in a variety of closure options. HDPE jars are mostly used for packaging fresh juice and milk but due to their chemical resistant properties, they can also be used to hold household chemicals and detergents. Pigmented or colored HDPE jars have an enhanced fracture-resistant property.
HDPE jars and bottles have numerous benefits for retailers, manufacturers and consumers alike. Let's have a look at why people are so inclined to purchase these jars and what it is that makes these jars so useful-
• They Are Recyclable: HDPE jars are completely recyclable. And this is one of the major reasons for the high demand for these jars as they can be recycled and can be used again and again for different purposes. Nowadays, there is a demand for reliable products as consumers are mostly looking for environment-friendly products. HDPE jars can be easily recycled and repurposed into a whole range of other items such as floor tiles, buckets, crates, recycling bins, flower pots, strapping materials, tote bags and many more.
• They Are Sustainable: Many businesses wish to utilize only sustainable products. Literally, buyers are now more conscious of the impact of packaging and so tend to choose sustainable products. HDPE offers excellent opportunities to integrate the recycled material into the supply chain- a key reason for the success of this product.
• They Are Easy To Carry And Lightweight: Small retailers or businesses often prefer HDPE jars as these jars are lightweight. Lightweight products mean cheaper transportation costs for manufacturers. Consumers choose these jars because they can easily carry these trendy containers anywhere they go. HDPE jars are even a cost-effective choice.
• They Are Durable: HDPE Jars are known for their durability and are completely safe for use. Unlike glass jars, HDPE jars are resilient and won't break if accidentally dropped, making them a safe and secure option. This feature makes HDPE perfect for the safe transportation of liquid products. These jars can have either an external closure or an induction seal to prevent leakage, and also helps in preserving the freshness of products.
• They Are Chemical Resistant: HDPE jars also are resistant to chemicals. People need not worry about any chemical reaction between the material and the ingredients of the packaged item. This is the reason why these jars have been considered to be the best choice for packaging foods & beverages and medicines.
If you want to purchase HDPE jars of optimum quality, you need to look out for a reputed HDPE Jars manufacturer in India. These jars can be personalized through the range of colors on offer, from completely clear to brighter colors.