Red Dropper – A Small But Important Medical Item
Posted by Admin on April, 01, 2021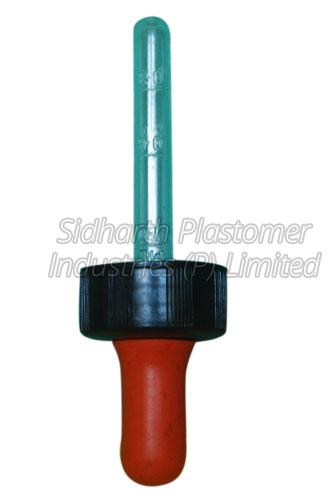 A red dropper, also recognized as a Pasteur pipette, or dropper, is a device used to transfer small amounts of liquids. They are used in the laboratory and also to distribute small amounts of liquid medicines supplied by the red dropper supplier India.

A very common use was to pour eye drops into the eye. The usually recognized form is a glass tube pointed to a narrow point (a pipette) and fitted with a rubber bulb at the top, though many Styles of both plastic and glass droppers exist.

The eyedropper, both glass and plastic types can be pasteurized and ploughed with a rubber bulb at the open end of the pipette stopping any contamination from the atmosphere.

The material used to build the dropper and reason behind the same
Glass Pasteur pipette
Borosilicate glass is an extensively used glass for laboratory apparatus, as it can endure chemicals and temperatures used in most laboratories. Soda-lime glass, although not as chemically tough as Borosilicate glass, are appropriate as a mater
This entry was posted on April, 01, 2021 at 11 : 34 am and is filed under Measuring Droppers. You can follow any responses to this entry through the RSS 2.0 feed. You can leave a response from your own site.